Build your training routines with exercise videos
You have hundreds of exercise videos at your disposal so that you can create any type of training plan (strength, endurance, etc.).
You can watch all these videos in your Library > Files.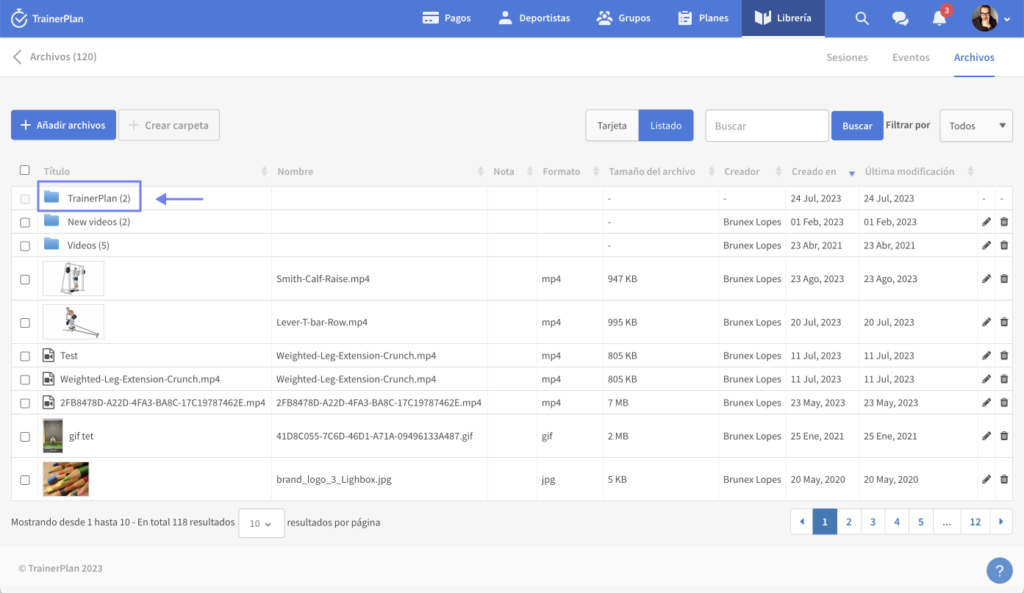 In the Library, you will find a folder called TrainerPlan. Inside, you have all the exercise videos and images ready to be used in your workouts.
To add them to your workouts, simply select the "Add from Library" option.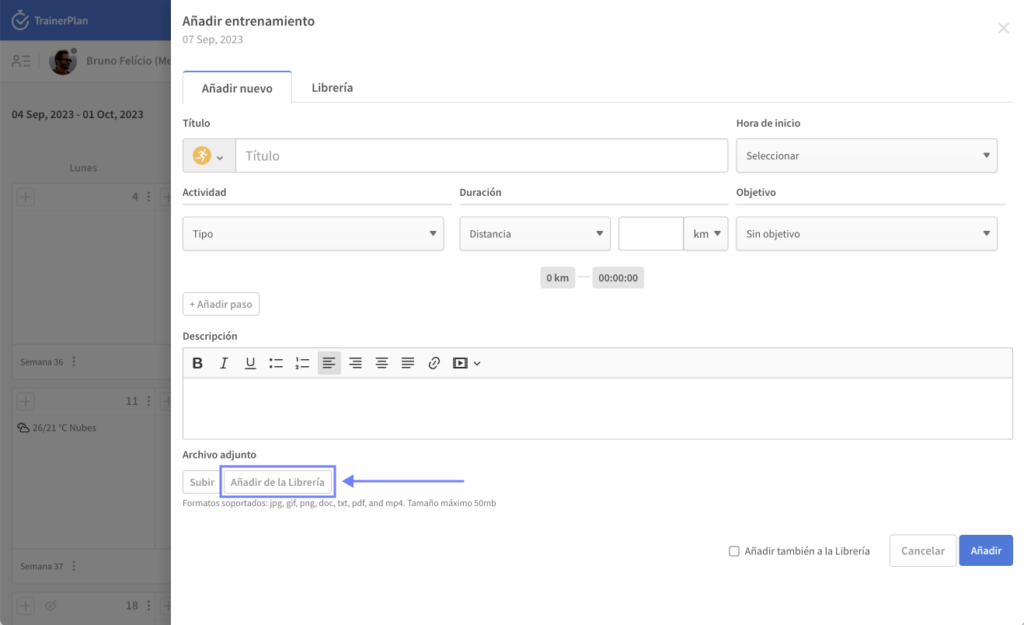 Choose the "Add from Library" option.
If you use steps (structured workouts), you can add a different video to each step by opening the dropdown menu for each step and selecting "Add file."
Select the videos you want to add and click "Add file."
Athletes can view the videos directly from the app: